From thinking to feeling to inner guidance
towards a life that offers more.
From thinking to feeling to inner guidance towards a life that offers more.
"I was having an international corporate career until I discovered that I was chasing other people's dreams – not my own."
I was certain that my life was fulfilling
until my daughter's birth showed me what fulfillment truly is.
I thought my life was amazing.
I had an exciting corporate job, lived on and off in various destinations in South East Asia, worked long hours and handled tons of business trips on top. During my little free time on weekends, I kept myself just as busy as on weekdays: Constantly traveling, plenty of exciting events, more stimulation, more input.
My life a was constant rush. I remember that on Sundays I never felt rested, only so tired – physically and mentally. Definitely not ready to go back to the office the next morning. But I went anyway, no matter what.
I was functioning to satisfy my manager's demand, my company's targets, my inner beliefs to keep up with a competitive career. I didn't ask myself if I actually liked what I was doing. I just did it.
I lost myself throughout my corporate career and allowed life to stumble over me.
I felt exhausted, stressed, out of balance, disconnected and overwhelmed. I wasn't clear if I had actively or consciously choosen something for my life.
I was blind and not aware of my blindness.
If you are not aware what you're feeling
but you continue life as you're used to,
we have to speak.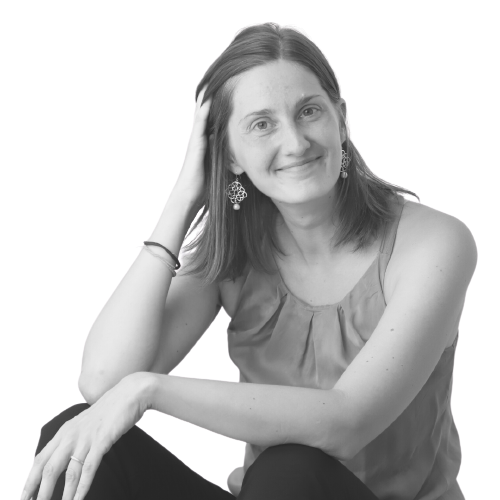 Mareike Schönig
ICF certified Professional
Joy Of Working Coach
I'm Mareike, Transformational Life Coach, and I help international corporate employees to identify the life that they love.
All it takes is connecting with your feelings and learn to read your intuition to gain clarity about your true authentic self and to feel empowered to make free choices so you can set your fulfilled life in motion.
I partner with you along the way to overcome your inner obstacles, shape your needs and wants to trade your life for the better – without muscling through and sacrificing more of a disconnection from your inner self.
I was living an international life many people dreamed of
and yet my busy life was controlling my days.
I didn't want to continue with my corporate career, but I did not have the balls to stand up for myself and I just didn't change anything.
When my work assignment was about to end, I followed my husband's international job switch and found myself pregnant. Despite the struggle of redefining my personality and feeling unimportant and unworthy without a job title, I loved every single second of my pregnancy freedom.
They say that at birth, not only a child, but also a new woman, is born. Thriving to teach my daughter the essence of feelings, I began to actively look for mine again. It was enlightening.
My daughter was my motor to outgrow my old self
and to keep searching for my true authentic self.
One day, Galina introduced me to her Coaching Course for Parents. I unexpectantly had an extremely strong urge towards coaching. My mind didn't know what to do with this sudden idea, but my intuition forced me to follow.
After 35 years of operating exclusively from my mind and head, I risked to trust my intuition.
A couple of days later I signed up for Chérie Carter-Scott's Coaching Training class and I loved every second of it.
I discovered that brilliant life coaching is an act of art.
I experienced that every solution to change in my life began with a feeling in order to unveil the intuition underneath.
I began to turn my personality around. 
I began to live life as my true authentic self.
I am here now to help corporate employees from around the world ease the process of change towards a life that makes them feel fulfilled.
You can't buy a fulfilled life.
But you can take action to change your reality.
As seen In Articles & Podcasts…
Coaching has changed my life for the better and it has the power to change yours for the better too.
I love working as a Life Coach.
I love when the client is suddenly clear and immediately puts him / her self back in the driver seat of his / her life.
"I love when a client brightens up a in coaching session.
Because then, literally everything is possible."
Meet your true authentic self
and start living the life you truly want.
There are so many international corporate employees who have reached that place in their life of non-stop functioning, deep exhaustion with inner disconnection from feelings, intuition and who they truly are. Many of them compromise themselves when chasing other people's life targets.
I want to help individuals break through their old habits and transform their lives towards something that suits them better – guided by their true authentic selves.
I partner with clients, who at first experience a chemical rush of success with the international corporate world, but who ultimately start to wonder "Is this all my life has to offer?".
Don't waste your time a minute longer and


book my coaching service now to re-discover your life's purpose!
"Don't compromise yourself.
You are all you've got."
Dr. Chérie Carter-Scott
The Mother of Coaching, since 1974
Book your free JOY OF WORKING FOUNDATION session now!
During your JOY OF WORKING FOUNDATION SESSION we will get to know each other and see if we both click.
We will focus on your current situation, the challenges you are facing and take a glance at what you need to move forward right now.
Most importantly, you will get a feeling of what coaching with me feels like.
Schedule your FREE JOY OF WORKING FOUNDATION SESSION to brighten up your work day in just 45 minutes!
I look forward to hearing from you, Mareike!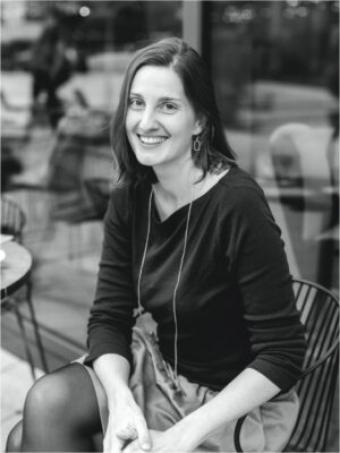 Book your free trial session now!
I offer a complimentary initial consultation by phone.
During our first conversation we will get to know each other and also complete a 30 minute coaching session.
You will leave the call with an idea of what working with me feels like!
I look forward hearing from you, Mareike!