The definition of fulfillment is unique to each person.
So is your true authentic self.
The definition of fulfillment is unique to each person. So is your true authentic self.
"Coaching has the power to free ourselves from functioning 24/7 and exhaustion and to foster a life with no fear for Mondays to come."
"The definition of insanity is doing the same thing over and over again
and expecting a different result."
Who am I going to be if I am not who I was?
So many corporate employees wake up every morning, head to work, but they don't get a sense of fulfillment or purpose.
So many corporate employees rush through their days, but they are not feeling free in their lives.
So many corporate employees get home every evening, but they feel exhausted and never really at peace.
Finding a better life for yourself is a challenging task.
You probably don't have enough time to reflect on your current life or re-connect with deep layered feelings. Or you may have no idea what might create and fulfill in your life nor how to make your vision a reality.
Sign up for my ICF certified Professional Life Coaching


to level up your fulfillment and live a life you don't need to take a vacation from.
If you have forgotten what it feels like to finish work in time and truly do things for yourself, and just for yourself, rather than feeling constantly overwhelmed, unmotivated and pretending to be happy…
If you feel you are not truly passionate about your corporate career, but you don't know what else could bring passion, purpose, fulfillment, freedom and independence to your life….
If you seek a restart in your life, but you are buried underneath fears, doubts, worries, lack of trust
or confidence and you struggle to make it happen…
my Coaching Programs are for you.
What my past clients have to say
I highly appreciated Mareike's coaching sessions. I have recommended her to others in the past and they also were full of praise.
Through my coaching sessions with Mareike I learned to stand up for myself, realized the importance of allowing myself to feel my feelings and that a positive way of thinking can cause things to change.
By doing that I developed a new strength to stand up for myself, to admit my feelings and to keep negative thoughts out of my life as much as possible.
I highly appreciate Mareike being very empathic and and that when addressing uncomfortable topics I felt understood at any time.
I very much appreciate the contribution Mareike has made to my life.She has helped me connect to my heart and find what I really want for my professional career.
In our coaching sessions, we allowed my heart to freely and lightly sense what it really likes and discovered unexplored work possibilities.
It felt amazing to step out of my narrow view on opportunities for my life and widen it to an extent that I literally started to believe everything is possible.
With Mareike's help I developed inner strength and trust to walk my talk, which would otherwise still be non existent by now. I love that I now feel confident to make my new work life happen!
Mareike coaches in a way that makes me feel secure, capable, and unconditionally loved while staying practical to my daily life.
I would recommend Mareike to anyone who wants to create fulfilling perspectives on work and self realization.
"It is our emotions and our empathy that make us brilliant, decisive and compassionate human beings!"
Karla McLaren
Author, Empath, Researcher
Book your free JOY OF WORKING FOUNDATION session now!
During your JOY OF WORKING FOUNDATION SESSION we will get to know each other and see if we both click.
We will focus on your current situation, the challenges you are facing and take a glance at what you need to move forward right now.
Most importantly, you will get a feeling of what coaching with me feels like.
Schedule your FREE JOY OF WORKING FOUNDATION SESSION to brighten up your work day in just 45 minutes!
I look forward to hearing from you, Mareike!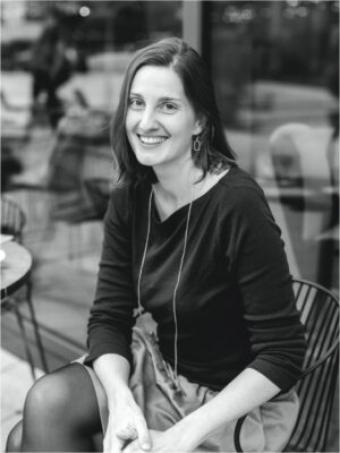 Book your free trial session now!
I offer a complimentary initial consultation by phone.
During our first conversation we will get to know each other and also complete a 30 minute coaching session.
You will leave the call with an idea of what working with me feels like!
I look forward hearing from you, Mareike!