I believe you can work wonders.
I believe you can work wonders.
"Asking for help prooves that you own the courage to live life your way."
You've ended up in a situation where you find yourself working for money surrounded by bosses and colleagues who are clearly on a different page than you.
You're exhausted and unmotivated from meeting tight deadlines and satisfying high expectations from the people you work with.
You've forgotten what it is like to be entirely off, to do things your way and feel fulfilled with who you truly are.
You sense you've reached a point in life where what you're doing isn't exactly what you love? And you feel it takes too much to handle it on your own?
Through powerful one-on-one coaching conversations we work together to find your authentic self, transform your life and build sustainable habits that work towards your desire of fulfillment!
"When the demands from the outside have overwritten the desires and wants from the inside,
It is time to change things in your life!"
What my past clients have to say
Mareike has a true gift for coaching and I think she could also be a great therapist.
In just our first session she was able to belp me connect with my true desires and identify the areas where I needed to heal in order to move forward.
The assignement she gave me were practical and helpful. I highly recommend her as a coach
Mareike's Coaching feels mind blowing to me! Every. Single Time. She is incredibly great at listening to what I say and asking gentle questions, such that I somehow find my own way out of a situation.
Mareike's process session was particularly important for me. It truly helped me grow and experience my own strength. It is unbelievable how well I now deal with tough life situations.
Each coaching session makes me feel stronger, more positive and leaves me more motivated for my everyday life.
Bit by bit, I implement her tips and feel the change happening in my reality. I know that if it weren't for Mareike's help it would I would have struggled through the most difficult phase of my life. Instead I grew through it and I feel better than ever!
What does Coaching have to do with…
...MARI KONDO
MARI KONDO helps us to sort our belongings and assists us in letting go of everything unwanted in our homes.
COACHING helps us to sort our inner self and assists us in letting go of everything unwanted in our life.
...MIDWIFERY
MIDWIFERY emotionally assists women giving birth to a new human by giving attention and support during the phases of labour.
COACHING emotionally assists clients to bring forth the desired life goals by giving undivided attention and support during the phases of goal achievement.
...FOG LIGHTS
FOG LIGHTS help us navigate safely through low hanging, thick clouds when going from one place to another.
COACHING helps us navigate through confusion and irritation when transitioning from one phase in our lives to another.
...MIRROR
A MIRROR is a tool that reflects our external self so that we can change our outer appearance to look how we want to look.
COACHING is a tool that reflects our internal self so that we can change our inner self to be who we want to be.
...MATH
In MATH we input numbers into a formula to evaluate the output that it has.
In COACHING we input selected changes into our lives to evaluate the modification that it has.
In both, 2 plus 2 will always equal 4 however we are free to change the input to receive a different output.
...SOFTWARE UPDATES
When we run SOFTWARE UPDATES we replace an older version of the same software improve overall system stability.
When we attend COACHING we replace old versions of our subconscious behaviour to improve our overall life balance.
...YOGA
In YOGA, we practice postures, stretch our anatomy and aim to expand our physical limitations up to a point where our body is in pain, but not yet harmed.
In COACHING, we practice behavioural changes, stretch our limiting beliefs and aim to expand our personality up to a point where our inner self feels stretched, but not yet in panic.
In both, there is no right or wrong, there is no better or worse, but everything guided from our own individual pace.
I don't believe that knowing will make the difference, but that 'doing' is the source of growing.
I believe in long lasting changes, which don't happen overnight.
I believe that 'becoming' takes ownership, focus, actions and transformational changes from the inside out.
Investing in a one-on-one coaching relationship is one of the greatest gifts you can give to yourself and is a tribute to your self worth.
Coaching is a lifelong investment in yourself. Helping you to become independent and self-sufficient towards future life changing situations such that you feel confident and experienced in doing it entirely on your own all over again.
What you gain at the end:
A sense of control over your life

A learned ability to uncover and honor hidden feelings as they come along

A means to connect with your true authentic self and read your inner guidance

Clarity on what you want and what feels great in your life

Ability to say no without regret so that you can say yes to the things you love

An understanding of your doubts, fears, insecurities and uncertainties so you can freely make choices towards the things you love to do

Increased energy and a decreased need to take a vacation from your day to day life

A concrete action plan to move you where you want to be
FAQ
A few things you might want to know about coaching…
What is coaching?
Coaching is a powerful journey of self-reflection, discovery and self-awareness that enables you to envision possibilities to move forward with ease and confidence. It helps you improve, grow and develop new skills and tools to manage the professional life you want.
ICF defines coaching as partnering with clients in a thought-provoking and creative process that inspires them to maximize their personal and professional potential. Coaching is future centered.
How is coaching different to therapy, training, consulting and mentoring?
There are different types of professional conversations:
THERAPY: Psychotherapy is described as the use of psychological methods to improve a patient's mental health. Mental disorders are probed by getting to the origin of it (e.g. early childhood) to improve psychological functioning with present life and work.
TRAINING: Training is based on the acquisition of certain learning objectives set out by a trainer or instructor. Training assumes a linear learning path that coincides with an established curriculum.
CONSULTING: Consulting comes from a place of knowing; advising clients in organizations about processes, structures and a variety of other things.
MENTORING: Mentoring is when a person, usually in an organization and in the same field or industry, helps a younger person design or map out their career path.
What is your coaching approach?
During coaching sessions I act from a place of "not knowing", but being certain that you know the answers inside yourself to your own life challenges. I rely on my intuition to find the inner power and strength that you haven't yet discovered.
As a coach, I accompany you through your journey and help you look at your own intuition to gain clarity on what you want as a reality. I won't advice or won't tell you what to do.
What topics do you coach on?
I specialize in coaching corporate employees who want to gracefully grow from a work-related crisis and rediscover the joy of working.
GROW FROM A CRISIS:
overcome overwhelm / stress / exhaustion

release inner tension, constant worry and pressure

break circle of thoughts

improve sleep difficulties

maximize energy for a fulfilled private / work-life balance
REDISCOVER THE JOY OF WORKING:
find greater purpose / meaning / fulfillment

articulate desires and vision

professional reorientation / change

reconnect to intuition and authentic self
ON A META LEVEL THAT MEANS:
develop self-love

curb inner critics

create deep satisfaction

make mindfulness a routine

find meaning and passion in life

establish inner calm

accept the unchangeable

manage intense emotions

increase creativity

form new and overcome old habits
How long is a coaching session with you?
Every coaching session is different and develops its own dynamics when working together. In most cases my sessions are anywhere between 45-90 minutes.
How long are two sessions apart?
This truly depends on how long you wish to practice your desired actions for, it can vary widely from one session a week to one session every few months.
How many sessions do I need?
This depends on your topic and how quickly you are able to self-reflect and implement the change.
Can we meet face-to-face?
I meet the majority of my coaching clients on zoom (or any other preferred video conferencing platform if you prefer that). If you happen to be in southern germany and you would like to meet face-to-face, let me know!
What languages do you coach in?
My clients live around the globe and I coach them in english and in german.
What happens if I don't reach your coaching journey goals?
I offer a free, no-obligation discovery call for us to get to know each other and see if we both click.
You will get a feeling of coaching with me feels like.
I will get an idea of your willingness to be coached, as well as your beliefs and readiness to change your current situation.
If you do not get closer to your coaching goal after we have worked together for awhile, we will sit down and reconsider the following:
What can we do differently during our coaching sessions?

How significant is this concern in your life?

How much self-initiative are you willing to take?
In any way, you are free to end our coaching relationship at any time.
I am unsure if I want to begin coaching for my life. What now?
Making a decision is a process in itself and it can sometimes be difficult to come to a conclusion.
I am convinced that deep down inside you know whether coaching is for you or not. This clarity might be buried underneath something else.
Whats the point in trying to figure it out all alone? Feel free to book a free discovery call with me to talk through it all, so we can find what you really need right now to feel better.
FYI: For clients declaring their taxes in germany:
Any costs related to our coaching as part of your professional reorientation can be claimed through your german tax declaration.
FYI: Medical advice
Coaching, or self-coaching does not replace therapy.
I reserve the right to decline requests and refer to medical doctors.
If you have any specific medical questions or concerns or may be suffering from any medical condition, you should seek immediate medical attention from your doctor or healthcare provider.
Do not delay seeking medical advice, disregard medical advice or discontinue medical treatment because of information or guidance I provide you with.
Book your free JOY OF WORKING FOUNDATION session now!
During your JOY OF WORKING FOUNDATION SESSION we will get to know each other and see if we both click.
We will focus on your current situation, the challenges you are facing and take a glance at what you need to move forward right now.
Most importantly, you will get a feeling of what coaching with me feels like.
Schedule your FREE JOY OF WORKING FOUNDATION SESSION to brighten up your work day in just 45 minutes!
I look forward to hearing from you, Mareike!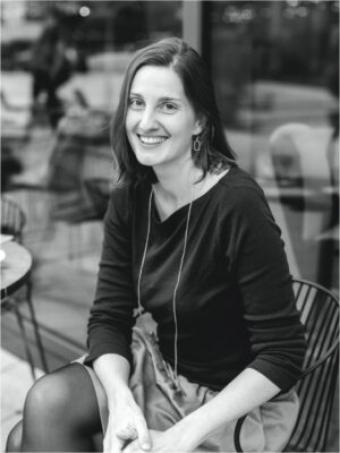 Book your free trial session now!
I offer a complimentary initial consultation by phone.
During our first conversation we will get to know each other and also complete a 30 minute coaching session.
You will leave the call with an idea of what working with me feels like!
I look forward hearing from you, Mareike!